I had some left over bamboo wool, and wanted to do a bit of practising with knitting in the round; my simple baby hat was born. You could use any scrap or left over wool for this, but the I found the bamboo quite stretchy, so you may need to cast on more stitches with a less stretchy yarn.

I knit the simple baby hat with a set of double pointed needles (dpn's) there's no reason why you couldn't do it with circular needles using the magic loop technique.

Simple baby hat free knitting pattern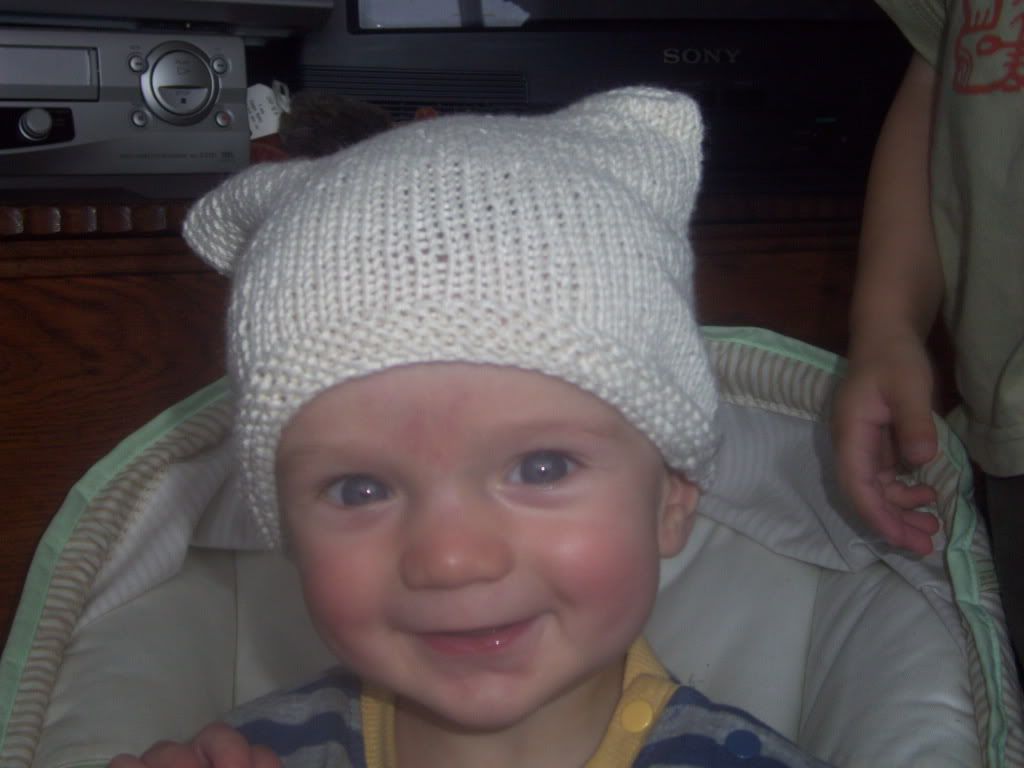 What you need
To fit six month old baby approx.
4 double pointed needles, I used 3.5 mm ones
DK yarn, I used sirdar snuggly bamboo dk (about 1/2 a ball)
Cast 76 on stitches, putting an even amount onto three of the needles, leaving the fourth to knit with, knit the first round, joining together to form a round when you reach the end.
Now p1 round, k1 round, continue for 6 rounds.
Continue k each round until the work measures 14cm, or as long as you want it.
Cast off.
Turn the tube of knitting inside out, fold the top and sew together, across the top.
Turn the right side out, and there you have it, a very simple baby hat, knit in the round.
© COPYRIGHT Kelly Jo Sweeney 2009
This pattern is offered free of charge for your own personal use. Please do not make items using this pattern for sale. Should you wish to sell items made from this pattern, then please contact me for details of my Cottage Industry Licenses.